"The mission of the European Association of Zoos and Aquaria (EAZA) is to facilitate co-operation within the European zoo and aquarium community with the aim of furthering its professional quality in keeping animals and presenting them for the education of the public, and of contributing to scientific research and to the conservation of global biodiversity. It will achieve these aims through stimulation, facilitation and coordination of the community's efforts in education, conservation and scientific research, through the enhancement of co-operation with all relevant organisations and through influencing relevant legislation within the EU."
EAZA is the largest professional zoo and aquarium association in the world, with 345 members in more than 40 countries throughout Europe and the Middle East, including members in 25 of the 27 EU Member States. The EAZA community is diverse, dynamic and committed to bringing the wonder of nature to our visiting public, a public that spans young and old, all social and ethnic groups, religions, education levels and incomes. We are socially inclusive and over the course of the United Nations Decade of Biodiversity (2011-2020) EAZA members will host an approximate 1.5 billion visits.
Professional zoos are increasingly leaders in holistic conservation practices. EAZA members undertake conservation not only via coordinated breeding programmes mandated by the Convention on Biological Diversity and the EU Zoos Directive, but also increasingly fund and partner in conservation in the wild.
Maximising the conservation action of our members
While we undertake significant conservation action, supporting thousands of species, habitats and local peoples to the tune of tens of millions of Euro each year, we are mindful that as the threats to the natural world accelerate we need to continually evaluate and, where possible, increase our efforts. To maximise the conservation action of all our members we aim to collate and evaluate the total conservation actions undertaken by the EAZA community through the EAZA Conservation Database.
Another example of the commitment of EAZA as a whole to biodiversity conservation, and in particular to in situ conservation, are the annual conservation campaigns we have been running since 2000. For an overview see the Campaigns section of the EAZA website.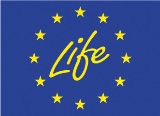 This work is supported by the European Union LIFE NGO funding programme. The European Union is not responsible for the views displayed in publications and/or in conjunction with the activities for which the grant is used.